Thursday, 3 April 2014
The BOOK LIST for the session 2014-15 of various classes is available in the TOP MENU-
PARENTS PORTAL
section.
Wednesday, 18 September 2013
Welcome to Library Blog of Vivekananda Kendra Vidyalaya, Laipuli , Tinsukia !!!
This is the Official blog of our school library. In this site you will get a complete idea about the services and sources of our library. The objective of this blog is to make library users aware of the latest developments in the library.
2.
National Knowledge Commission, 2005
"A library is not a building stacked with books – it is a repository and source of information and ideas, a place for learning and enquiry, and for the generation of thought and the creation of new knowledge."
Our School Library with its excellent collection of books, periodicals and multimedia tries to be the knowledge hub of the school and disseminate knowledge as widely as possible.
3.1
Opening Hour: The Library keeps open during the entire school hours , i.e. from 9:30 AM to 3:00 PM.
3.2
Library Period: According to school time table every section from class VI to XII has library period for visiting the library. In this period students can read, borrow books and actively take part in all library activities.
3.3
Borrowing Information: For class VI to VIII one book and for Class IX to XII two books are issued at a time for one week. For Faculty and staff maximum Five Books are issued for 15 days.
3.4
Classification System: The Library uses Dewey Decimal Classification system 20 Edition for classifying Books.
3.5
Library Automation: The Library is fully automated by using Library Manager Version 6.5.9 software.
4.
F.A.Q. ( Frequently Asked Question)
Ans. A shelf guide is displayed in the Library which can help to find a book. With the help of Library Manager installed in the computer it is possible to get information whether a book is available or not in the library.
4.2
How can I issue Book?
Ans. Books can be issued only in Library Period with the help of your Library Card for a period of Seven Days. Periodicals and Reference Books are not for Issue.
4.3
If I do not return issued books on due date?
Ans. Per Day One Rupee Fine will be imposed. If you need a book for more days , you can renew it.
4.4
What if the book is lost ?
Ans. You can replace the book with same edition. If not, two times of the cost of the book may be recovered from you.
5.
Mostly Used Books of the Month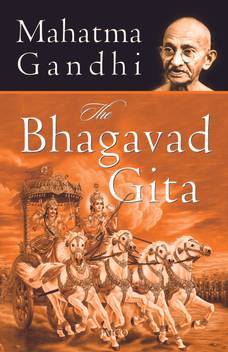 Important articles published recently in various Magazines are:
Bloody Plastics
by Sulagna Chattopadhyay and Pritisha Borthakur.
In G n Y May-June 2013
.
The Dirty Ten: the ten topmost cities of India with unbelievable level of air pollution
…..
In G n Y May-June 2013.
Status of Development of NE States of India In The National Perspective By P. Nayak and S.K. Mishra
. In Eastern Panorama Aug,2013
LIBRARY ACTIVITY FOR THE MONTH OF SEPTEMBER 2013
Q1. Find out and write the names of the books available in the library where you will get information about history and culture of Assam ? ( Title and Author of the books should be written)
Q2. "Common day household activities release harmful toxins in to our indoor environment. But indoor plants may provide a valuable weapon in the fight against rising levels of air pollution in the home….." On this topic an important article entitled "Plants That Clean Your Home " is published in a Magazine . Name the magazine with its Vol. & Issue no and write the names of five indoor plants and how they help us ?
Q3. All the essential letters of Swami Vivekananda are published in a book placed in Religion Section. In one letter which was addressed to Prof. J.H. Wright who introduced Swamiji to the Parliament of Religion, Swamiji mentioned his interest to visit a Library in America. What is the name of the Library and in which place of America the Library is Situated ?
Q4. Read any Novel/ Children Novel/ General Books from the Assamese section and write a book review. Title and Author of the book should be mentioned.
Q5. Kiran Bedi, The first woman in the Indian Police Service, in her new book " Issues & Views" she mentioned four main pillars of learning in student life to be all rounders. What are these four pillars ? (Hint: It is a New Book)
LAST DATE OF SUBMISSIN OF ANSWERS: SEPTEMBER 30, 2013
·
Celebration & Observation
# Children Book Fair was organized by Annwesha on September 2,3 and 4 2013 in our Vidyalaya.
Tuesday, 19 March 2013
Dear Students, Teachers & other Reader! Namaskar & Good News for You. Our Library will be available in Blog from now on. Please visit frequently...